Based in Strasbourg, France, CRISTABLANK was founded in 2009 to develop an innovative hydrophobic acrylic material used in the manufacture of intraocular implants for cataract treatment.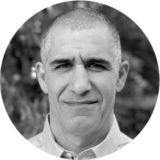 Sam Rastegar
Director, CRISTABLANK
CRISTABLANK is the main supplier of raw materials for CRISTALENS International IOL's.
We are developing our manufacturing process to meet our customer's increasing production and anticipate the development of the CRISTALENS Group.
After a research and development phase followed by pilot testing, the industrial scale chemical production of CBK 1.8 and CBJ 1.8 went into operation in 2013.
The manufacturing process generates a material with:
a very low level of impurities.
optimisation of the refractive index to reduce the optical thickness of the implant.
great flexibility.
CRISTABLANK currently has 13 employees working in the management, production, quality and maintenance sectors.
Most of the staff have a chemical background and are technicians, engineers or have a PhD.
CRISTABLANK is ISO 13485-certified (quality management system for the medical device industry) and supplies 100% of CRISTALENS INTERNATIONAL hydrophobic raw materials.