WHAT IS AN INTRAOCULAR LENS (IOL)?
Also known as an "ocular implant", the intraocular lens is a medical device that replaces the lens or, to put it more precisely, the natural lens of the eye that becomes opaque when a cataract develops. This procedure can also be used to treat myopia, hyperopia or even presbyopia if the patient has these conditions in addition to cataracts.
It is the only solution to restore correct visual acuity in cataract patients. Indeed, once the lens becomes opaque, it cannot be restored. It then has to be removed and replaced by the said implant, which involves a surgical procedure.
THERE ARE 4 TYPES OF IMPLANT: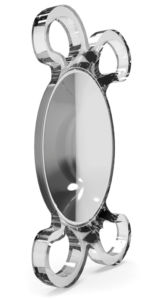 It corrects a single zone of focus, most often distance vision. This is the most widely used implant in cataract patients. It is also required to correct myopia or hyperopia.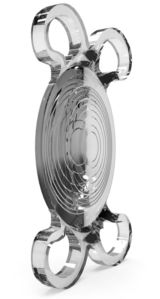 It allows vision to be corrected at several distances: some allow clear distance, near and intermediate vision.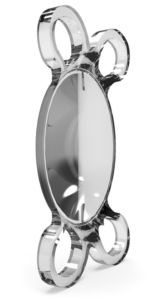 It is used in patients with astigmatism. It can be monofocal or multifocal.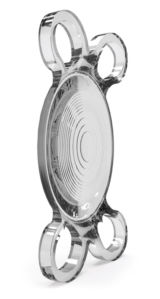 THE EXTENDED DEPTH
OF FOCUS IMPLANT
This is a specific multifocal implant that corrects distance and intermediate vision. It tends to reduce certain side effects (halos) generally associated with multifocal implants.
The choice of implant depends on the patient's needs and the eye disorder to be corrected as well as their lifestyle and professional requirements.
HOW MUCH DOES IT COST?
The cost of cataract surgery depends on the health system in force in the country in question. It is generally financed by the health insurance scheme in place. However, this should be discussed with the surgeon in order to highlight financing options and any residual expenditure for the patient.