There are three main visual disorders:
MYOPIA
This is characterised by sharp near vision but blurred distance vision. It usually develops during childhood. It is caused by elongation of the eye – elongation of its axial length to be more precise. And/or an overly powerful cornea.
HYPERMETROPIA
In contrast to myopia, this visual disorder causes problems with near vision as opposed to distance vision. It is caused by an eye that is 'too short'. The distance between the cornea and the retina is inadequate and/or the cornea is not sufficiently powerful. Accommodation is necessary to sharpen the vision.
ASTIGMATISM
This is an anomaly of the cornea, i.e. defective curvature. The cornea is oval instead of round. The light rays then converge on different points of the retina causing blurred near and distance vision.
These visual problems are due to geometric imperfections of the eye or to lack of power. They can be rectified with appropriate correction. They are not to be confused with eye disorders such as presbyopia, glaucoma, Age-related Macular Degeneration (AMD) or even cataract. These often chronic disorders require medical or surgical treatment to halt their progression. Apart from presbyopia, which can also be corrected with glasses.
FOCUS ON CATARACT: LEADING CAUSE OF BLINDNESS IN THE WORLD
A cataract occurs when the principal lens of the eye allowing light to pass through, becomes opaque. This vision disorder is often age-related but can also develop at any age, from childhood if genetic in origin or as a result of secondary injury.
There are different types of cataract:
SENILE CATARACT
This is the most common. It is caused by the natural ageing process of the lens. It generally affects both eyes from the age of 65 onwards.
SECONDARY CATARACT
This affects the posterior bag of the lens. It develops a few months or even years following cataract surgery. It is caused by opacification of the capsule (natural envelope of the lens) which supports the lens installed.
CONGENITAL CATARACT
This can be of genetic origin or may occur from birth, during the first months of the child's life.
TRAUMATIC CATARACT
It is caused by an injury to the eye (e.g. after exposure to a harmful exogenous agent).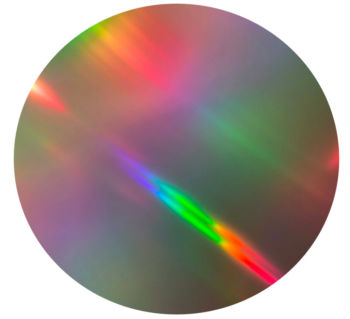 TYPICAL SYMPTOMS INCLUDE:
Reduced visual acuity;
Blurred vision;
Sensation of glare on contact with bright lights;
Veiled vision;
Poor contrast perception;
Difficulty in making out colours;
Need to increase the brightness around the individual;
Distortion of things, people;
The appearance of small spots in the field of vision.
A VISION DISORDER THAT IMPACTS DAILY LIFE
Cataracts mostly tend to develop over time and gradually alter the patients' quality of life. The change in refraction that it sometimes causes can initially be off-set by adapting glasses but the loss of transparency will eventually require surgery.
THE MAIN RELATED RISKS
Loss of balance leading to falls;
Accidents (at home, road traffic accidents, etc.) due to poor perception of things and people;
Difficulty reading or looking at screens, etc.
Surgery is then the only effective solution to treat this progressive condition. It involves removing the opaque lens and replacing it with an intraocular implant.
>> Cataract surgery is the most common surgical procedure in the world.
>> It improves sight in 90% of cases. [1]
[1] According to Inserm (French National Institute of Health and Medical Research).