Created in 2004 in the Lannion Optical Technology Park, CRISTALENS INTERNATIONAL designs and manufactures intraocular implants for refractive and cataract surgery.
The site employs more than 100 highly qualified staff responsible for delivering the best products and services. It produces around 250,000 intraocular implants every year for use in cataract surgery and refractive surgery.
Moreover, the company was awarded the 2013 Research and Innovation Prize for the creation of its new hydrophobic material. The fruit of several years of research, this highly technical product minimises eye incisions. It combines the properties of hydrophilic (small incision but risk of opacification) and hydrophobic (more rigid) acrylic implants while limiting incisions.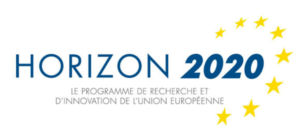 As part of the roll-out of the France Relance recovery plan, CRISTALENS INTERNATIONAL was awarded funding to install an additional production line aimed at increasing its premium intraocular implant production capacity. CRISTALENS INTERNATIONAL is also one of the companies selected by the European Commission to take part in the "HORIZON 2020" competition.
With funding of €1.6 million, the company intends to develop its international expansion strategy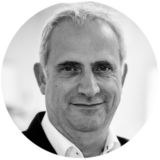 Denis Delage
President CEO, CRISTALENS INTERNATIONAL
Life after cataract surgery without glasses! This has been the objective of our concept of continuous vision with our pair of premium implants.
The European Commission, through the H2020 funding, as well as the French government through the "Plan Relance", are precious aids to support the launch of international clinical studies, the development of the industrial tool and the intensification of our international presence in the years to come.

As part of the gender equality index provided for by the Act of 5th September 2018 for companies with more than 50 employees, CRISTALENS takes great pleasure in publishing its latest results of 96/100 for 2022:
35/35
Individual rate
of increase gap 
15/15
Percentage of female
employees given a
pay rise in the year
following their return
from maternity leave 
10/10
The 10 highest
paid employees